Meet the CENTURY 21 Capital Brokers Team
Jose Agostino
CENTURY 21 Capital Brokers
Sales Associate
Vilma Andriunaityte
CENTURY 21 Capital Brokers
Sales Associate
Patricia Bastidas
CENTURY 21 Capital Brokers
Sales Associate
Roxana Campo
CENTURY 21 Capital Brokers
Sales Associate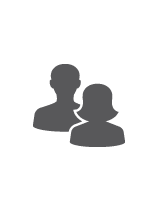 Maritza Caro
CENTURY 21 Capital Brokers
Sales Associate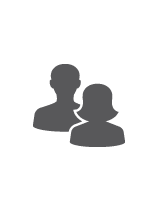 Laura Carvalho
CENTURY 21 Capital Brokers
Sales Associate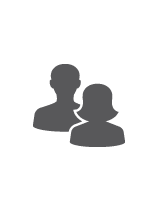 Barbara Cerrini
CENTURY 21 Capital Brokers
Sales Associate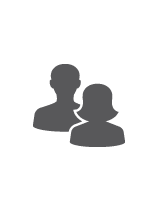 Delfina Chase
CENTURY 21 Capital Brokers
Sales Associate
Adamaris Chevere
CENTURY 21 Capital Brokers
Sales Associate
Patricia Cobos
CENTURY 21 Capital Brokers
Sales Associate
Mariana Danessa
CENTURY 21 Capital Brokers
Sales Associate
Jaime David
CENTURY 21 Capital Brokers
Sales Associate
Paola David
CENTURY 21 Capital Brokers
Sales Associate
katerine Duran
CENTURY 21 Capital Brokers
Sales Associate
Leonardo Estopinan
CENTURY 21 Capital Brokers
Sales Associate
Diana Fernandez
CENTURY 21 Capital Brokers
Sales Associate
Anna Ferri
CENTURY 21 Capital Brokers
Sales Associate
Patricia Flores
CENTURY 21 Capital Brokers
Sales Associate
Patricia Gallegos
CENTURY 21 Capital Brokers
Sales Associate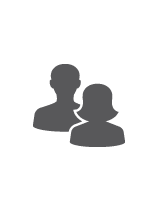 Vanessa Garcia
CENTURY 21 Capital Brokers
Sales Associate
Christian Giraldo
CENTURY 21 Capital Brokers
Broker
Hilda Gonzalez
CENTURY 21 Capital Brokers
Sales Associate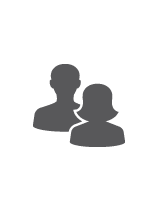 Lenin Gonzalez
CENTURY 21 Capital Brokers
Sales Associate
Margot Jimenez
CENTURY 21 Capital Brokers
Sales Associate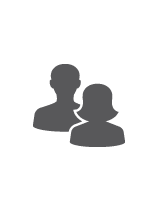 Volodymyr Kashperko
CENTURY 21 Capital Brokers
Sales Associate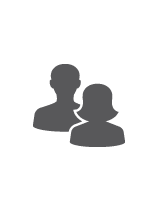 Tomas Kuskunov
CENTURY 21 Capital Brokers
Sales Associate
Linda Maynor
CENTURY 21 Capital Brokers
Sales Associate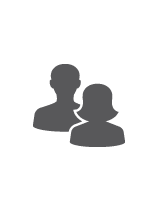 William Melkesetian
CENTURY 21 Capital Brokers
Sales Associate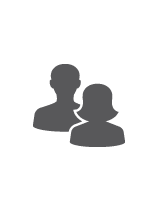 Walter Meloni
CENTURY 21 Capital Brokers
Sales Associate
Carol Mendez
CENTURY 21 Capital Brokers
Sales Associate
Daniel Munoz
CENTURY 21 Capital Brokers
Sales Associate
Bibiana Perez
CENTURY 21 Capital Brokers
Sales Associate
Jose Gabriel Perez
CENTURY 21 Capital Brokers
Sales Associate
Claudia Pinzon
CENTURY 21 Capital Brokers
Sales Associate
Noelia Rodriguez
CENTURY 21 Capital Brokers
Sales Associate
Mavy Rubiano
CENTURY 21 Capital Brokers
Sales Associate
Laura Saganias
CENTURY 21 Capital Brokers
Sales Associate
Valentina Salazar
CENTURY 21 Capital Brokers
Sales Associate
Julian Samaniego
CENTURY 21 Capital Brokers
Sales Associate
Regina Schneider
CENTURY 21 Capital Brokers
Sales Associate
Dory Stein
CENTURY 21 Capital Brokers
Sales Associate
Cesar Suarez
CENTURY 21 Capital Brokers
Sales Associate
Gerardo Tamayo
CENTURY 21 Capital Brokers
Sales Associate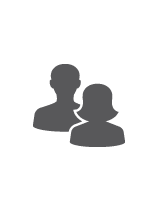 Giuliana Vargas
CENTURY 21 Capital Brokers
Sales Associate
Maria Fernanda Velez
CENTURY 21 Capital Brokers
Sales Associate
Daniel Villamizar
CENTURY 21 Capital Brokers
Sales Associate
Previous
Next
Search all our property listings
Featured Property
3300 NE 188 Street Unit 214 Aventura, FL 33180
3 Beds , 4 Baths , 2,840 Sq. Ft.
20295 Northeast 29th Place,
Aventura FL 33180
Service Areas
A CENTURY 21 Capital Broker's Agents are ready to make a full-time commitment to help you capitalize on current market opportunities and assist you in making an informed decision.
To ensure you make the right choice for the long term, a CENTURY 21 Agent offers extensive knowledge in:
• Neighborhoods, schools and market conditions
• Mortgage specialists who can assist you with your financing
• Technology that gives them an edge, along with multiple resources available just for you.
Hallandale
Opa Locka
Yorktown
The latest listings from CENTURY 21 Capital Brokers
Hollywood, FL
Take a closer look
Closest Airport
Fort Lauderdale/Hollywood International
Closest College
BROWARD COMMUNITY COLLEGE-SOUTH CAMPUS
Closest Major Sports Team
MIAMI DOLPHINS
Closest Junior College
KEY COLLEGE
Demographic Data | Hollywood, FL
Overview
Population by Sex
---
Occupancy Types
Employment
White/Blue Collar Jobs
---
Transportation to Work